Romantic Wedding Venue in Cleveland, Ohio
If you want to make our history part of your history, we invite you to celebrate your special day in the classic elegance of the Glidden House. Stately, historic, authentic — the Glidden House lends itself to the nuptials of classic, elegant couples and is one of the best places to get married in University Circle and throughout Cleveland.
Although this French Gothic mansion was built in 1910, the rich history of the Glidden House has been reincarnated as a Cleveland boutique hotel and a top wedding venue. This stately historic home will serve as the perfect backdrop for picturesque weddings, receptions and other events that warrant the grand splendor of the Glidden House.
We feature 60 luxurious guest rooms and suites, as well as an assortment of beautiful indoor venues and outdoor grounds that can host up to 150 guests. Step back in time and let us help you plan your event at the iconic Glidden House, an excellent choice for your Cleveland wedding.
Ceremony and Reception Spaces at the Glidden House
From the Gothic exterior with its opulent design details to the sophisticated rooms within, the Glidden House makes just the right setting for your ceremony as well as your reception. Luxurious rooms, as well as our stunning gardens and gazebo, ensure your wedding will involve an intimate ambiance within our picturesque surroundings. Our experienced sales staff works tirelessly to make sure every detail of each wedding is handled with the utmost care and precision.
The mansion was built more than 100 years ago and retains the classic beauty of the era. These sophisticated surroundings will provide your wedding with a unique elegance rarely found at other Cleveland-based wedding venues.
The Glidden House has a variety of available accommodations for luxurious weddings:
Our Intimate banquet rooms are wonderful for rehearsal dinners or small receptions.
Our Juniper Room is a 2,600-square-foot indoor venue with space for up to 150 people.
Spectacular gardens and the mansion's original gazebo are ideal for outdoor ceremonies and receptions.
Juniper Room
The Juniper Room serves as our main indoor event space. This 2,600-square-foot venue is delicately lit by a grand chandelier that casts a romantic glow throughout the room. It features French doors and windows on all four sides that open, which creates a grand, expansive feel for your indoor reception or ceremony of up to 150 guests.
While the room itself adds to the elegance of any event, we understand that each couple has their own distinct style. Our team will work with you to create a unique design for the tablescapes and surroundings in the Juniper Room that fits your personal wedding aesthetic.
Your Picture-Perfect Wedding
Around every turn are elegant rooms, uniquely styled to make a picture-perfect backdrop for your wedding photography. From the fireplaces to the detailing on the walls and ceiling, many of the mansion's original elements remain intact. On your big day, The Glidden House staff will ensure that you and your photographer have access to lovely spots, both indoors and outdoors, which will give your wedding photos historic charm and elegance.
From the gazebo delicately positioned on our grounds to the elegant gardens and more, these photos will serve as a treasured memory for years to come. If you wish to take photographs before or after your wedding day, be sure to arrange this time with our special events director.
Planning Your Event at the Glidden House
The Glidden House staff can also assist in planning your event, from catering and décor to choosing the right accommodations and capacity for your guests.
Whether you wish for a small and intimate gathering with a few close family members and friends or a lavish and luxurious affair, our dedicated team is here to help you through the wedding planning process. Our goal is to create something as unique and personal as your love story. Our stunning spaces reflect classic elegance, and this timeless appeal is why the Glidden House is one of Cleveland's top wedding venues.
Before you walk down the aisle, we'll work to carefully craft your experience at the Glidden House. Our event planning team has extensive experience helping area brides create a once-in-a-lifetime event your guests won't soon forget. We'll assist you with every aspect of your wedding day — the ceremony, reception, catering, photography and more.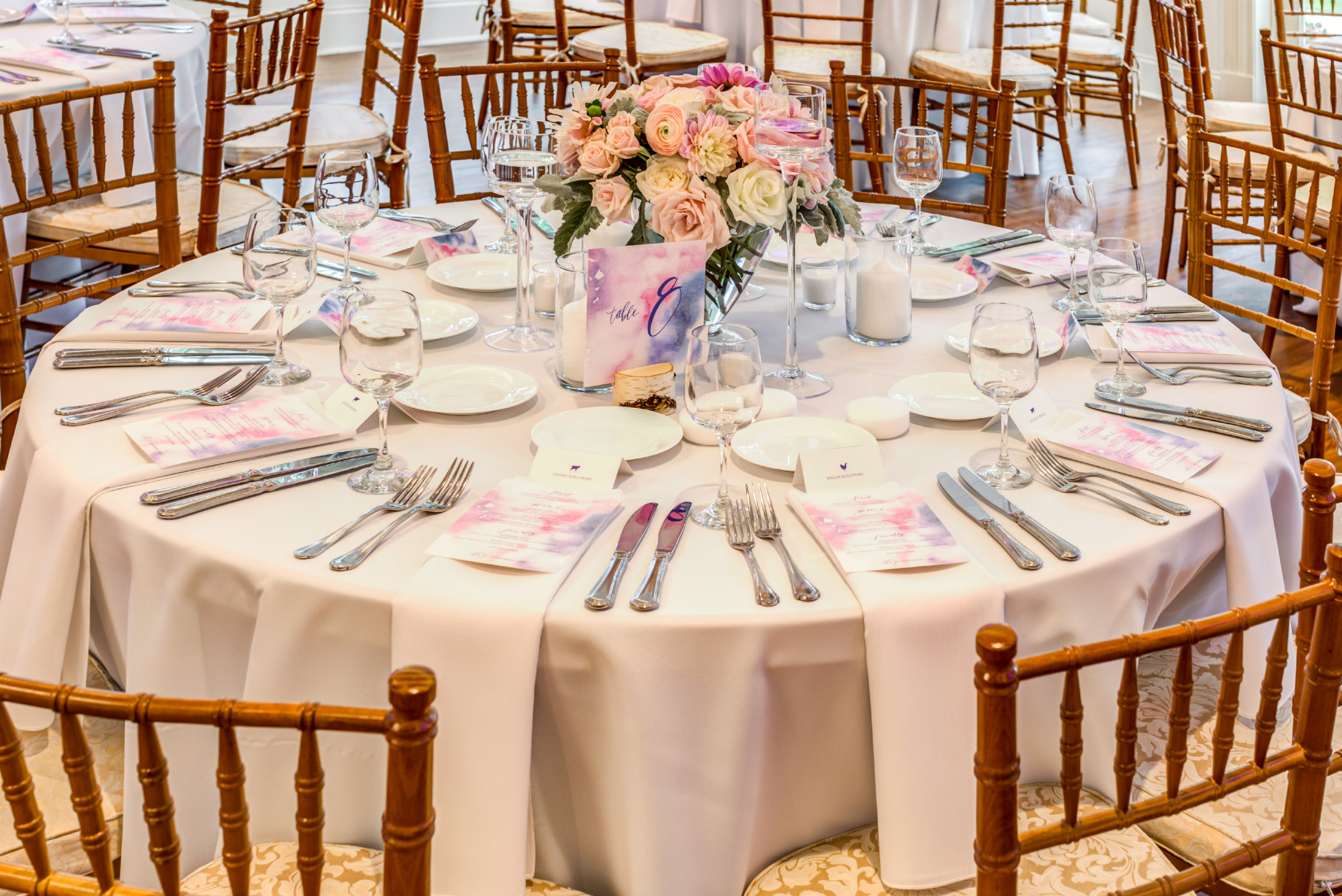 Preferred Caterers
An important aspect of a wedding is what to serve your guests. Glidden House puts you in the safe hands of only the most excellent catering teams. To ensure your wedding is as perfect as possible, we work with two of the most sought-after caterers in the region. Each will listen to your hopes and wishes to curate a delicious menu for your wedding.
Marigold Catering
Here to help tell your story, Marigold Catering understands that every detail counts. They will work with you to craft a menu unique to your tastes that will please all your guests, catering to dietary restriction and specifications. Marigold Catering chefs hail from Northeast Ohio's finest restaurants where they bring their unique style of cuisine and present it with all the flair and elegance your wedding calls for.
Whether a wedding or rehearsal dinner, they'll provide an unforgettable experience.
To inquire about catering, please contact Marigold Catering at inquiries@marigoldcatering.com (216) 566-5400
Zack Bruell Events
Custom culinary creations and full-service catering is what you'll get at Zack Bruell Events. The brainchild of award-winning chef and restaurateur Zack Bruell, they specialize in signature, high-quality cuisine for your private events. You can choose from a vast array of culinary options, whether hors d'oeuvres or a multi-course sit-down dinner. They'll also include complete service during your event to ensure each experience is unforgettable.
To inquire about catering, please contact Kim Paradise-Adelstein at kim.paradise-adelstein@zackbruell.com (216-296-3440)
Have the Wedding of Your Dreams at Glidden House
Contact us about availability using the form below.